External dimensions: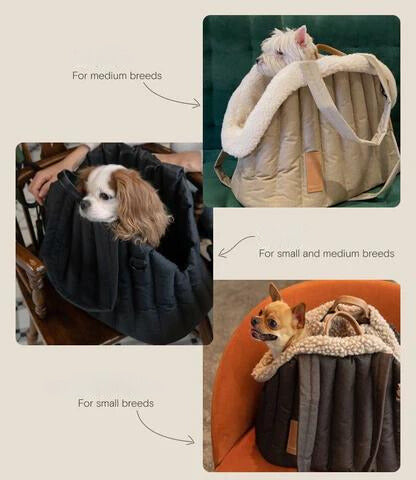 M: height - 45 cm, length -55 cm, width - 31 cm, weight: 1.5kg.(Schnauzer, French Bulldog, Corgi,

Toy Terrier, Chihuahua,Jack Russell, Pug,

etc.)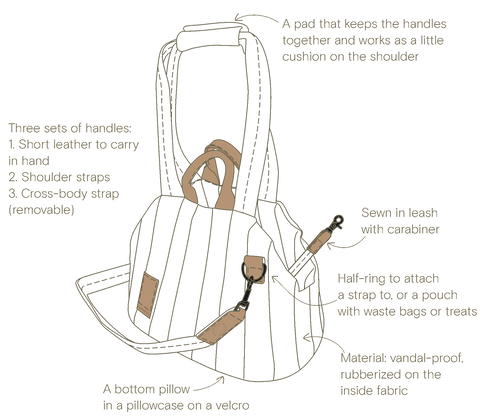 We made the Carry bag for dogs open so that dogs of different stature do not feel clamped in. So you can take your pet to the cafe, put the bag up and he or she can see you. In addition, with this form, it isconvenient for your pet to jump into the bag.The carry bag has comfortable soft walls and keeps its shape well. Also we made the bag with threetypes of handles:leatherhandles to carry in hand, shoulder straps, crossbody strap.As a bonus, you can order a fur cover for cool weather.
- Vandalproof, waterprooffabric;
- Padding: hollofiber;
- Shoulder straps;
- Crossbody strap;
- Leather handles;
-Our love
FUR CASE IS ORDERED SEPARATELY