The portable dog car armrest safety seat helps keep your pet safe and secure while moving your vehicle. This car kennel is compatible with most vehicles and ideal for those who enjoy spending time outdoors with their pets. Its convenience allows you to transport your pet without getting in and out of the vehicle and carries a central control box which is easy to install and doesn't require any cutting or drilling into the vehicle.
The car armrest is made of high quality material. Non-toxic, odorless and pollution-free for use for your pet. The seats of the kennel are very soft and comfortable, your pet will like it very much when traveling or using it at home. Portable dog armsrest is easy to carry, the whole kennel including the seat can be folded into a bag which can also be used as pet beds for pets in home.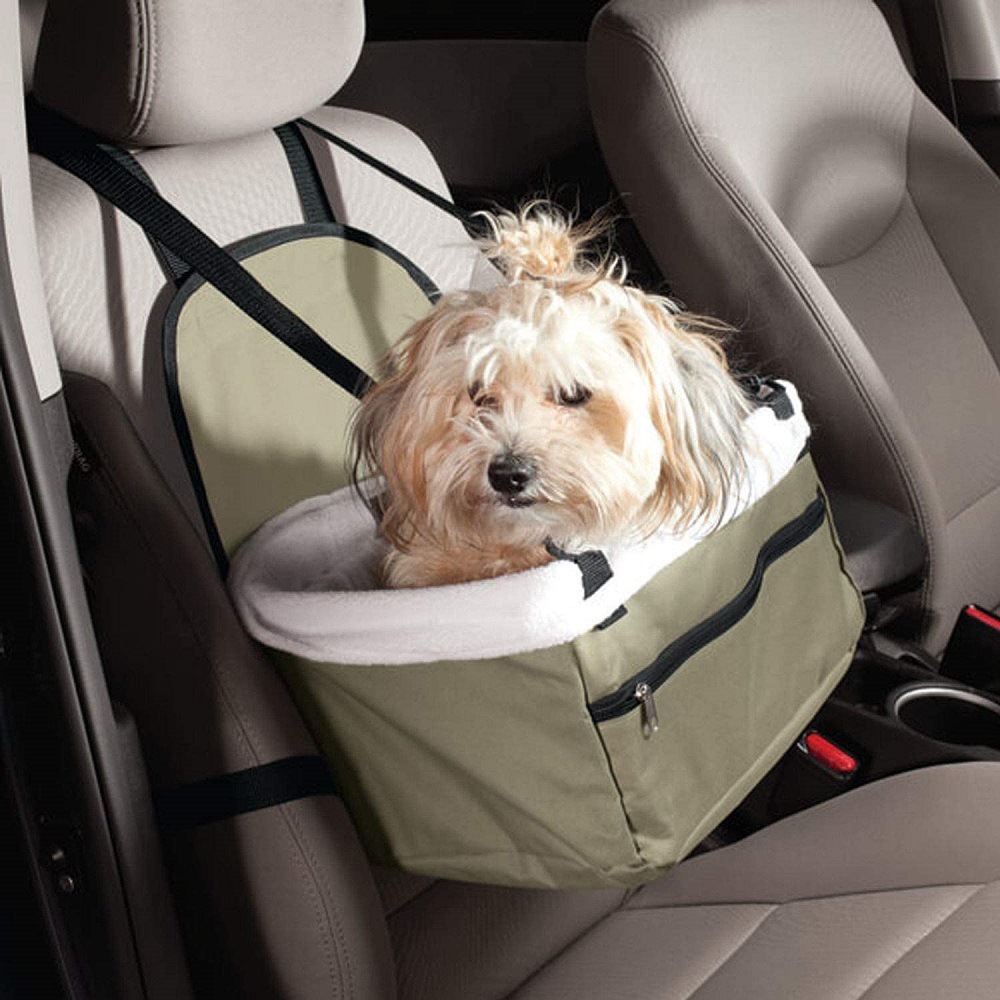 1. Specifically designed for small dogs and cats, this car pet seat can effectively protect the safety of pets when traveling.

2. Four sides around the pet car seat can effectively reduce the bumpy ride caused by the collision between the pet and the seat, reducing the pets anxiety.

3. With zipper shut design, pets can easily enter and exit the seat.

4. Seats are equipped with a safety lanyard, which can easily connect with the pets collar, helping to keep the pets stability.

5. Washable material, so you can use hand or machine to wash. Please do not dry it by high heat.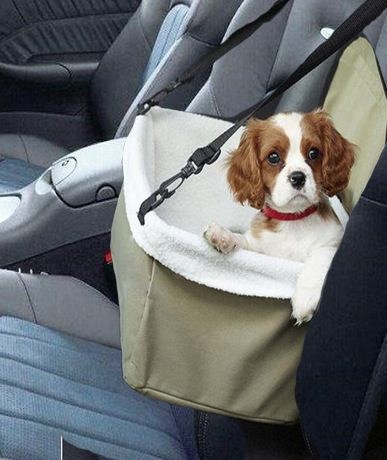 Product material:
Scope of application: Small dogs / Cats
Product color: Beige / Gray
Suitable for small dog breeds: Poodle, French Bulldog, Pug, Chihuahua York, Labrador, Dachshund, Terrier, Teddy, Golden Retriever, Corgi.
Suitable for cat breeds: Shorthair, Garfield, Ragdoll, Siamese, Fold, Sphynx.