If you imagine that the dog's bed is an element of decor that adds a zest to it, our "Pony kolosony" comes to mind. Thanks to the unusual form it is great to look at, and it is also very velvety to touch.It is made of durable fabric with a moisture-proof surface, easy to clean and does not clog animal wool or fur.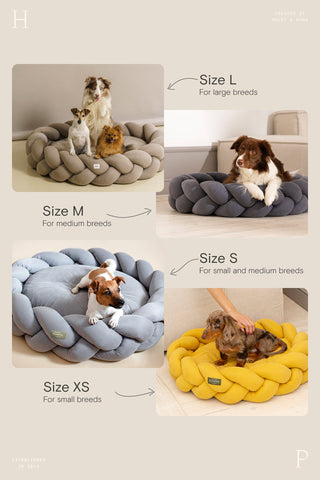 - Fabric with water-resistant impregnation;
- Cushion with removable pillowcase(can be washed in a washing machine);
- Padding: fiberteck;
- Made with love for dogs!