✅ 100% Money-Back Guarantee
✅ Free return within 30 days
✅ Worldwide Shipping For All Orders
✅ All Packages are sanitized thoroughly at EVERY stage of packing and transit and is 100% SAFE to receive.
---
Drinking water without wetting your pets mouth!

Always worry that your pet always wet their hair around the mouth when drinking water?Worry that there always dirty in the water bowl?Worry that it always a mess on the floor after drinking water?♀
NO! NO! NO! No-Spill Pet Water Bowl is easy to solve all the above problems.♀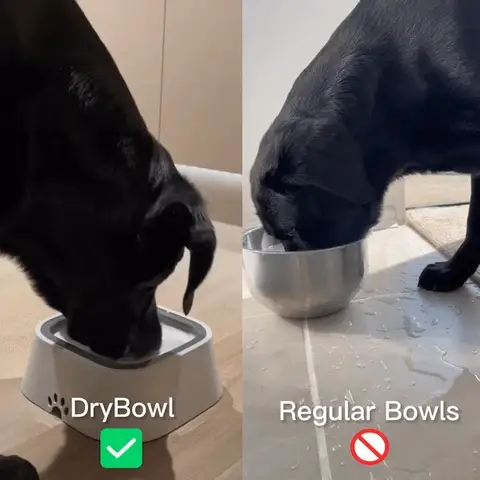 FEATURES:
No More Messy Floors: The Floating Disk and Anti-slip Base can effectively prevent water from splashing and overflowing.
Easy To Clean: Take apart the Floating Disk to clean. Rinse with water or put it on the upper rack of the dishwasher.
Happy Pets: NO more wet mouth! The pet water bowl feeds enough water and SLOW down your pet's drinking and helps to avoid vomiting and gulping. It also helps prevent dust, dirt, and pet hair from falling into the water.