Unlock the World of Outdoor Exploration with Your Feline Companion Using the

PurrfectPack

!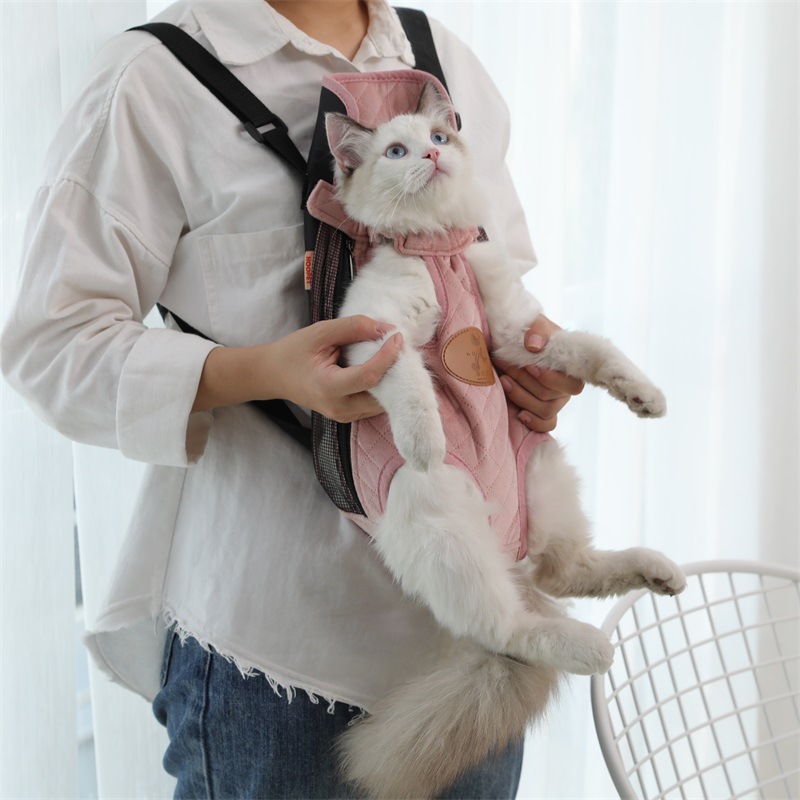 Outdoor Excursions: Your cat's desire for outdoor adventures can be truly fulfilling with the BienPet Canvas-Style Backpack. From leisurely strolls to exhilarating hikes, this backpack allows your feline friend to experience the great outdoors safely and comfortably.

Comfortable Canvas Design: Crafted with a high-quality canvas style, this backpack not only offers durability but also a comfortable interior for your pet. The secure and cozy space ensures your cat feels safe and relaxed during every adventure. Adjustable straps provide comfort for you, making those long walks a breeze.
Create Unforgettable Memories: The BienPet Canvas-Style Backpack isn't just about convenience; it's about creating enduring memories with your cherished feline companion. Whether you're exploring a nearby park, trekking scenic trails, or simply enjoying some fresh air, this backpack enhances your connection while allowing your cat to enjoy the beauty of the natural world.
Invest in the BienPet Canvas-Style Backpack today to embark on quality outdoor adventures with your cat. Start making cherished memories together! #CatExplorers
| Size | length | width | Distance between legs | recommended weight |
| --- | --- | --- | --- | --- |
| M | 32cm | 18cm | 10cm | 2.5-3.5kg |
| L | 37cm | 21cm | 12cm | 4-5kg |
| XL | 42cm | 23cm | 14cm | 5-6kg |
(Pleaseallow2-3cmdifferencesduetomanualmeasurement)